---
Become a member of the SemperVerus Brotherhood™ / Sisterhood™ and remind yourself to Stay True every moment of the day when you wear the official SemperVerus® inspirational waterproof flexible rubber wristband (AKA removable tattoo), 1/2″ wide x 8-1/2″ circumference. Bearing the Latin "SemperVerus" signet on the exterior and its English translation "Stay True" on the interior, select from white text on red (top left image), red text on black (top middle image), black text on red (top right image), large black text on silver (bottom middle image), large red text on black (bottom right image). $5 each (shipping & handling included) or $10 for three (shipping & handling included). Also makes an endearing "coming-of-age/rite-of-passage" symbol for your children. To purchase, indicate your selection preference by using the form on the Contact page or sending an email directly to staytrue@semperverus.com. A PayPal invoice will be sent to you.
Each wristband includes the free 6-panel business card-size foil stamped SemperVerus wallet certificate that includes the SemperVerus Brotherhood / Sisterhood Pledge and an explanation of the 5 life-changing success-generating SemperVerus components—Prepare, Aware, Be, Know, Do—and the strategic and tactical element of Self-Defense. Specify Brotherhood or Sisterhood card for each wristband. Click each image to enlarge.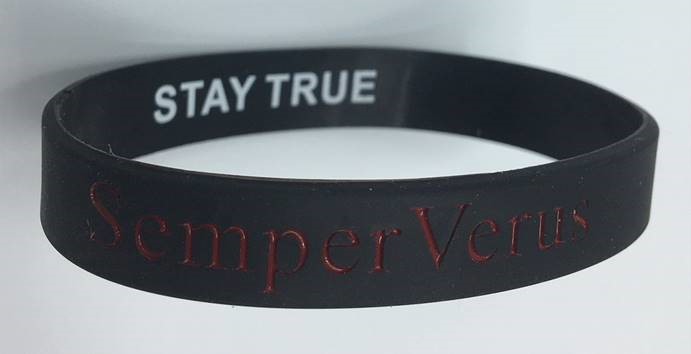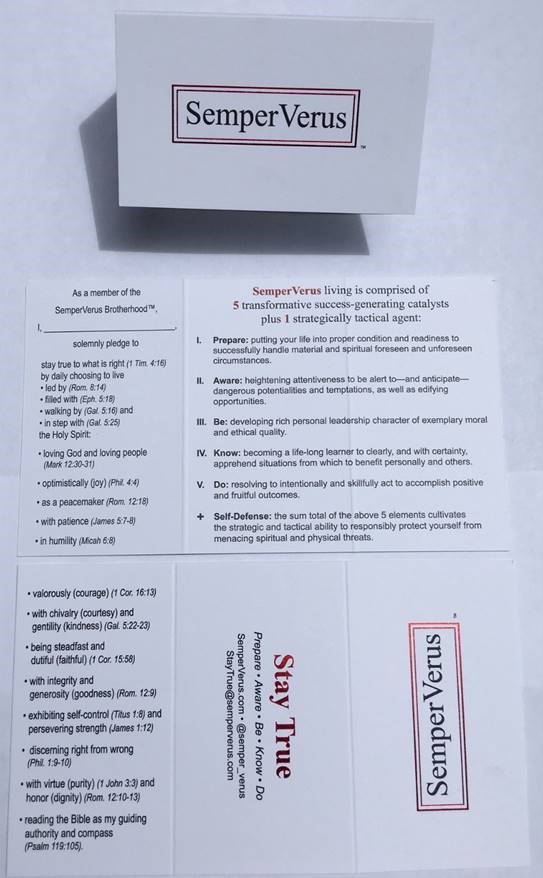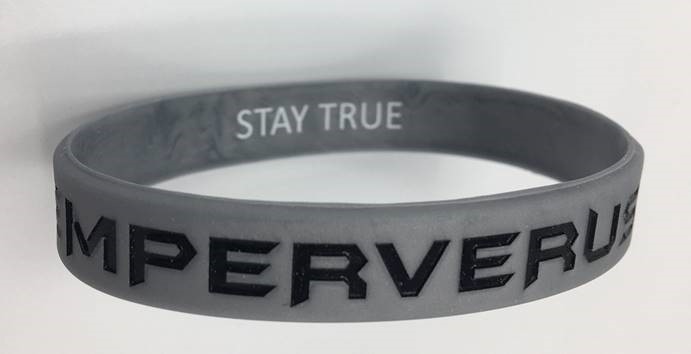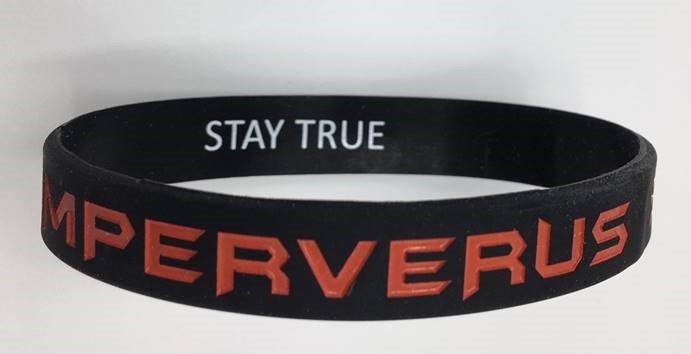 ---
— BECOME A MEMBER OF THE US CONCEALED CARRY ASSOCIATION (USCCA) —
---
SemperVerus.com is a participant (click to purchase anything at Amazon
) in the Amazon.com Services LLC Associates Program, an affiliate advertising program designed to provide a means for sites to earn advertising fees by advertising and linking to Amazon.com. Amazon and the Amazon logo are trademarks of Amazon.com, Inc., or its affiliates.
---
Invite SemperVerus® to present its 5 life-changing success-generating components—prepare, aware, be, know, do—to your organization to inspire and motivate your members.
Join the SemperVerus Brotherhood™!