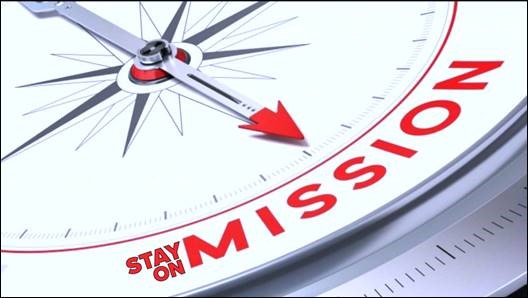 Staying on mission means you remain committed to your objective—no matter what temptation, disruption, or distraction you encounter—until you accomplish what you set out to do.
[ Read the SemperVerus article, Secure Your Base (Your Soul) ]
For the SemperVerus Brotherhood, staying on mission means keeping your soul strong by adhering to the 5 core components of Prepare, Aware, Be, Know, Do, resulting in the strategic element of solidifying your Self-Defense.
[ Read the SemperVerus article, SemperVerus™ Brotherhood/Sisterhood Launches to Help People 'Stay True' ]
Staying true to your spiritual, mental, and physical purpose is the way to disallow mission drift and mission creep. It all comes down to intentional decision-making to stay true at every step of your life journey, every moment of every day. If you don't, you'll veer off course before you're even aware of it. It happens one little decision at a time, where you go astray bit-by-bit. You need to build in measures to help you avoid suffering this outcome.