Make Your Bed, Change Your World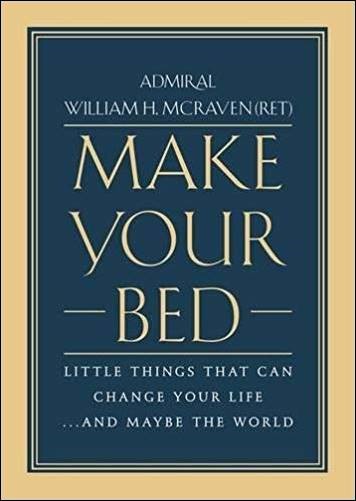 Admiral William McRaven (Ret.) thought commanding the raid on terrorist Osama bin Laden's compound would be the pinnacle achievement of his 37 years as a Navy SEAL, until he gave his 2014 commencement speech at the University of Texas at Austin that went viral. His topic, a lesson in personal responsibility, spoke to millions worldwide and became the bestselling book Make Your Bed: Little Things That Can Change Your Life…And Maybe the World.
His premise reflects the principles of SemperVerus living: make the right choices every moment of every day, no matter how seemingly minuscule, in order to not deviate from your course; in order to Stay True!
---
Invite SemperVerus to present its 5 main strategic principles—prepare, aware, be, know, do—to your organization to inspire and motivate your members.
Join the SemperVerus Brotherhood™!